Outsourcing Ecommerce Fulfillment
The perfect problem: you've grown your business to the breaking point. You're going to have to either bring in more help, delay your shipments, or outsource your ecommerce fulfillment. Delaying shipments is never a good customer service decision but could make sense if it's only a couple days during peak season (think Black Friday).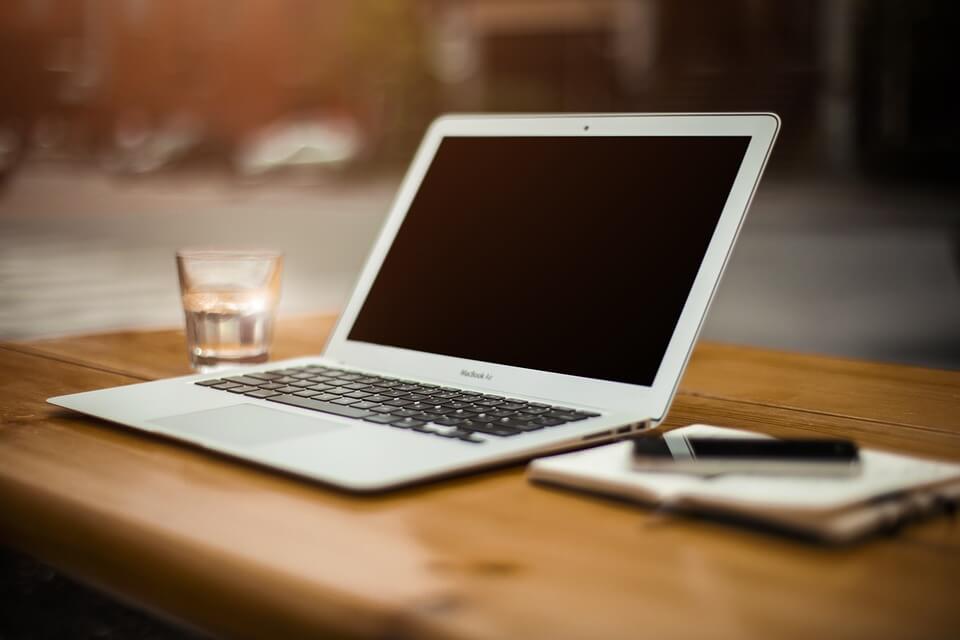 So why should you outsource your ecommerce fulfillment to a third party instead of hiring on additional help?
//WHY YOU SHOULD
Stay on point – instead of putting on yet another hat and having to manage people, you can free up valuable time and space that you can dedicate to other things. Imagine having more time to go to trade shows, advance your product line, or simply sit down with a clear mind and plan your growth.
Stay current – the shipping and ecommerce fulfillment industry has seen some rapid changes in the past 5 years. Having to stay current on all the new regulations and requirements is going to distract you from doing what you do best. Would you rather read regs or innovate?
Scale your business – you're already stressed to the breaking point. What happens if your product goes viral or gets picked up by a major retailer? Being partnered with a third party will allow you to scale operations virtually seamlessly.
Control costs – any good fulfillment warehouse will be able to provide you with clear and consistent billing. Let's say you pay a flat $2.50 for ecommerce fulfillment. You are now able to clearly factor those costs into your product price.
Maintain customer service – having your orders flow smoothly and arrive on time will bolster the opinion your customers have of you. We believe that your business is our business and take great measures to ensure your orders are sent out correctly and arrive on time.
//WHY YOU SHOULDN'T.
Now that we've covered the "why you should", let's look at the other side and see what some people say about why you shouldn't. This is coming from a blog post by Jamie Salvatori, founder of Vat19.com.
1. Would you outsource your customer service? Of course not. Fulfillment is probably the most important aspect of an e-commerce business because it's the LAST thing customer's remember about their interaction with your store. If a waiter is great for an entire meal, but takes five minutes too long to bring the check, you're going to have a poor opinion of them. It's human nature. If everything about your site is great, but the customer has a bad fulfillment experience, they're going to blame you and not your fulfillment company.
This is why we work closely with all of our customers to make sure their products get sent out to their specifications. Any special care or instructions will be followed to ensure the best ecommerce fulfillment experience by your customers.
2. Vendors are going to make mistakes. They're going to send the wrong item. They're going to send too few or too many of an item. Items will get broken during delivery to the fulfillment center. How is your fulfillment company going to handle this for you? Will they even know if an item is damaged? Will they know if your vendor made a change to the packaging? Will they know if the vendor changed a spec of the product? If the vendor forgot to inform you, you won't know until a customer complains! This will cause you constant headaches. As soon as you lose control over such an essential part of your business and you're at the mercy of another company, you're destined for major problems.
Everyone makes mistakes. That's human nature. Your business is assigned to a dedicated account manager that handles your product every day. If there's a change, we're going to know it. If something is damaged, we're going to know it. We keep you informed of any changes and seek your feedback on how you want us to proceed.
Communication is key
3. Returns. When a customer needs to return an item, do they send it back to the fulfillment company? Are you going to trust the fulfillment company to decide if the product is in good enough condition to resell? You may put yourself into a position where you have to eat all returns. Also, if the returns aren't sent to you, you lose out on a valuable feedback mechanism to determine why a particular product has a high return rate.
All returns are first cleared by you before being added back to stock. Communication is key and we excel at keeping you in the loop.
4. You won't save money. Seriously. The fulfillment company is going to charge you to store product (remember that about 80% of your products aren't best sellers). They're going to charge you to pick product, to pack product, and to actually ship it. They may pass along some of their volume postage savings, but they have to make a profit, too. When you add up all of those costs, you might as well hire someone to do it yourself. At least you'll have control over the entire process. If you don't do enough business right now to hire someone, then do it yourself and include a hand-written "thank you" note inside each order.
Our average customers pays less than the cost of a part-time employee without having to deal with any of the headaches managing people.
5. Don't get duped by the "we're experts in fulfillment" sales pitch. As a small business owner, you've figured out how to performs tons of things you never thought you could do. Determining the best way to send an item without it breaking during shipping is definitely something you can do. I don't mean to sound crass, but at a 3rd party fulfillment company, they don't have PhD's packing your product. You can figure out how to do this efficiently for your business and teach an employee how to do it.
Well, we are. This is what we do all day, everyday. If your product requires special handling and you can train someone else to do it, you can certainly show us how to do it. We're not some unassailable organization, you are always welcome to come and visit us.
6. Customization: You have best sellers. You can purchase boxes that fit those items exactly. This saves tremendously on shipping costs because you don't have to use void fill material and the chance of breakage drops to nearly nil. Third-party fulfillment can't (and won't) do this.
Simply not true when it comes to Shipping-and-Handling.com. We fully support our customers having custom boxes.
7. Breakage. The fulfillment company doesn't know anything about your products. They don't know what's highly susceptible to breakage. They're going to pack everything in exactly the same manner. When breaks occur, you're the one who will have to deal with the customer service and pay for the reshipment. Yes, the fulfillment company might reship for free, but you're out the cost of the product. You also have an angry customer. If you handle fulfillment, you can make adjustments so that the same problem doesn't repeat itself. A large 3rd party fulfillment company can't handle this level of customization.
Wrong again, Mr. Salvatori. We tailor our service to meet our customer's needs. We can handle any sort of customization that's required to maintain the integrity of the product.
Conclusion
So where does this leave us? Do you outsource your ecommerce fulfillment or do you keep it in-house? If you weigh the should's, should not's, and our counterarguments, it makes more sense to outsource your fulfillment than to work up something in-house. The decision is ultimately up to you but we want to make sure you've considered your options and are able to make an informed decision. If you want to know if we're a good fit, contact us and let's talk about it. We will be with you every step of the way.